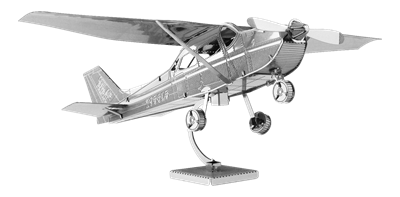 MMS045
A four-seat, single-engine, high-wing, fixed-wing aircraft. It was first flown in 1955 and is still in production today. More Cessna 172s have been built than any other aircraft.

MMS043
The Spirit of Saint Louis was the first airplane to be flown solo, non-stop across the Atlantic. On May 20th 1927, at 7:52 a.m. this custom-built, single engine, single-seat monoplane flown by Charles Lindbergh departed Long Island, New York on its historic flight. After 33.5 hours and 3,600 miles, the plane arrived safely at Le Bourget Field in Paris.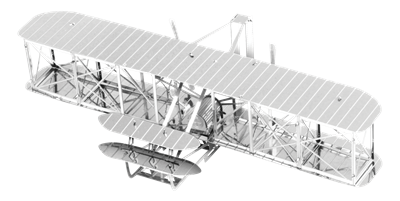 MMS042
On December 17, 1903, Orville Wright piloted the first powered airplane 20 feet above a wind-swept beach in North Carolina. The flight lasted 12 seconds and covered 120 feet.