Space – The Final Frontier.
These are the voyages of the Starship Enterprise...

TM & © 2021 CBS Studios Inc. STAR TREK and related marks and logos are trademarks of CBS Studios Inc. All Rights Reserved.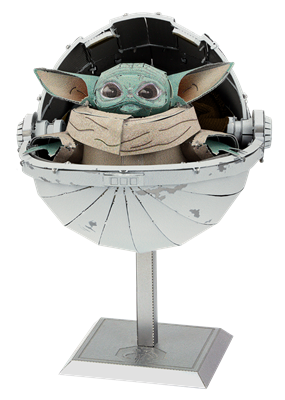 ICX210
Build your very own Metal Earth® Premium Series model of The Child™ inspired from The Mandalorian™ series! Each Premium Series kit is made from high quality steel sheets and features amazing detail. Easy to follow instructions are included in each kit and no glue or solder required! Simply snip out the pieces and bend the tabs through corresponding connection points.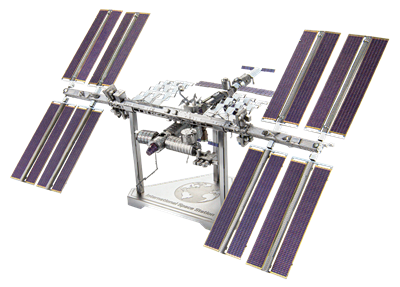 ICX140
The International Space Station (ISS) is a low-orbit research laboratory, housing astronauts from many nations since November 2000. The ISS is home to research projects such as the search for dark matter and the effects of microgravity on living organisms.

The ISS is approximately 356 feet (109 m) wide (longer than a football field) and orbits the Earth over 15 times per day.