ICX212
The Blue Angels is a flight demonstration squadron of the United States Navy. Formed in 1946, the unit is one of the oldest formal aerobatic teams in the world.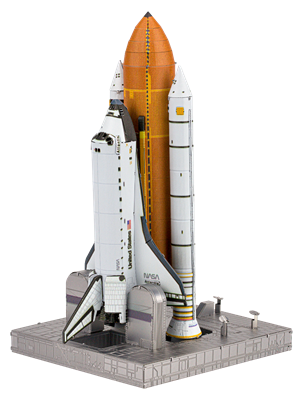 ICX227
Over 15 stories tall, the external tank flanked by two booster rockets, enabled the space shuttle to escape Earth's gravity and send it into orbit. The two booster rockets would burn 9 tons of fuel per second, at a velocity of 3000 miles per hour.

Shuttle nameplates included:
Atlantis, Discovery, Endeavor and Enterprise.