MMS252
All Terrain Armored Transports, or AT-AT's for short. They first appear in the Empire Strikes Back. AT-AT's are 50 feet tall and have the appearance of a giant four-legged monsters. The head serves as the control center and a mount for the walker's weapons.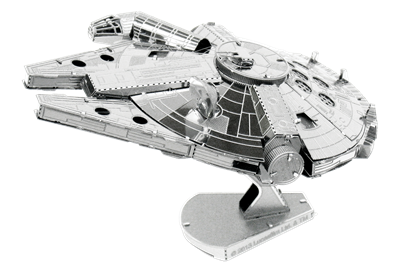 MMS251
A legendary starship despite its humble origins and deceptively dilapidated exterior, the Millennium Falcon has factored into some of the Rebel Alliance's greatest victories over the Empire. Before Han Solo won it in a game of chance, it was owned by Lando Calrissian. Solo and first mate Chewbacca flew the Millennium Falcon into cinematic history.
MMS250
R2-D2 is a robot character in the Star Wars Universe. An Astromech droid is a major character in all Star Wars Films.