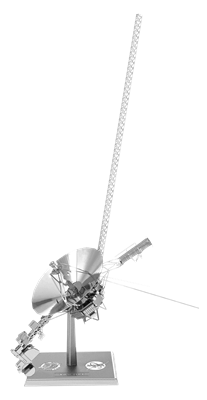 MMS122
The Voyager Spacecraft: Consist of two robotic probes that were built by Jet Propulsion Laboratory in Southern California and launched by NASA in 1977. Their primary mission was the exploration of Jupiter and Saturn. Both Voyagers are now tasked with exploring interstellar space.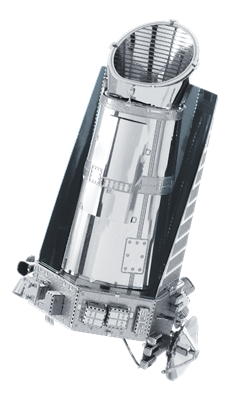 MMS107
Kepler is a space observatory launched by NASA to discover Earth-size planets orbiting other stars. Named after astronomer Johannes Kepler, the spacecraft was launched on March 7, 2009, into an Earth-trailing heliocentric orbit.
MMS015I
The First Space Shuttle built was the Enterprise. It was built by Rockwell International to be used by NASA for test flights in the atmosphere. The Enterprise had been designed so it could be refitted and used for orbital flight. However, this plan proved too expensive and so it was decided to simply build a new shuttle called Challenger. The Enterprise now resides in the Intrepid Museum in New York City.