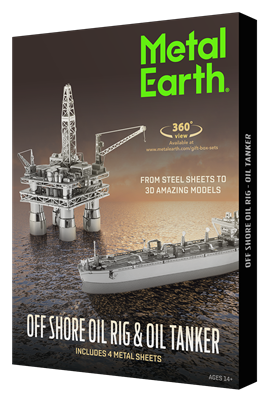 MMG105
Off Shore Oil Rig - Is a large structure with facilities to drill wells (optionally), to extract and process oil and natural gas, or to temporarily store product until it can be brought to shore for refining and marketing.

Oil Tanker - Is a merchant ship designed for the bulk transport of oil. There are two basic types of oil tankers: crude tankers and product tankers.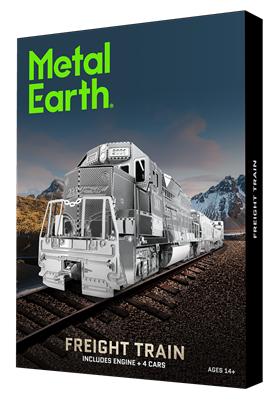 MMG104
This 5 piece model train consists of five 4" x 4" steel sheets from which individual parts can be removed to assemble a museum quality model using tabs and holes. This Freight Train set includes 5 train cars including the Diesel Locomotive, Gondola Car, Box Car, Hopper Car and Off Center Caboose. The connected model length is 17 inches.
MMG276
R2-D2, a skilled starship mechanic and fighter pilot's assistant, and C-3PO, a droid built and programmed for etiquette and protocol by the heroic Jedi Anakin Skywalker, formed an unlikely but enduring friendship thru some of the galaxy's most defining moments and thrilling battles.